Ownership Opportunities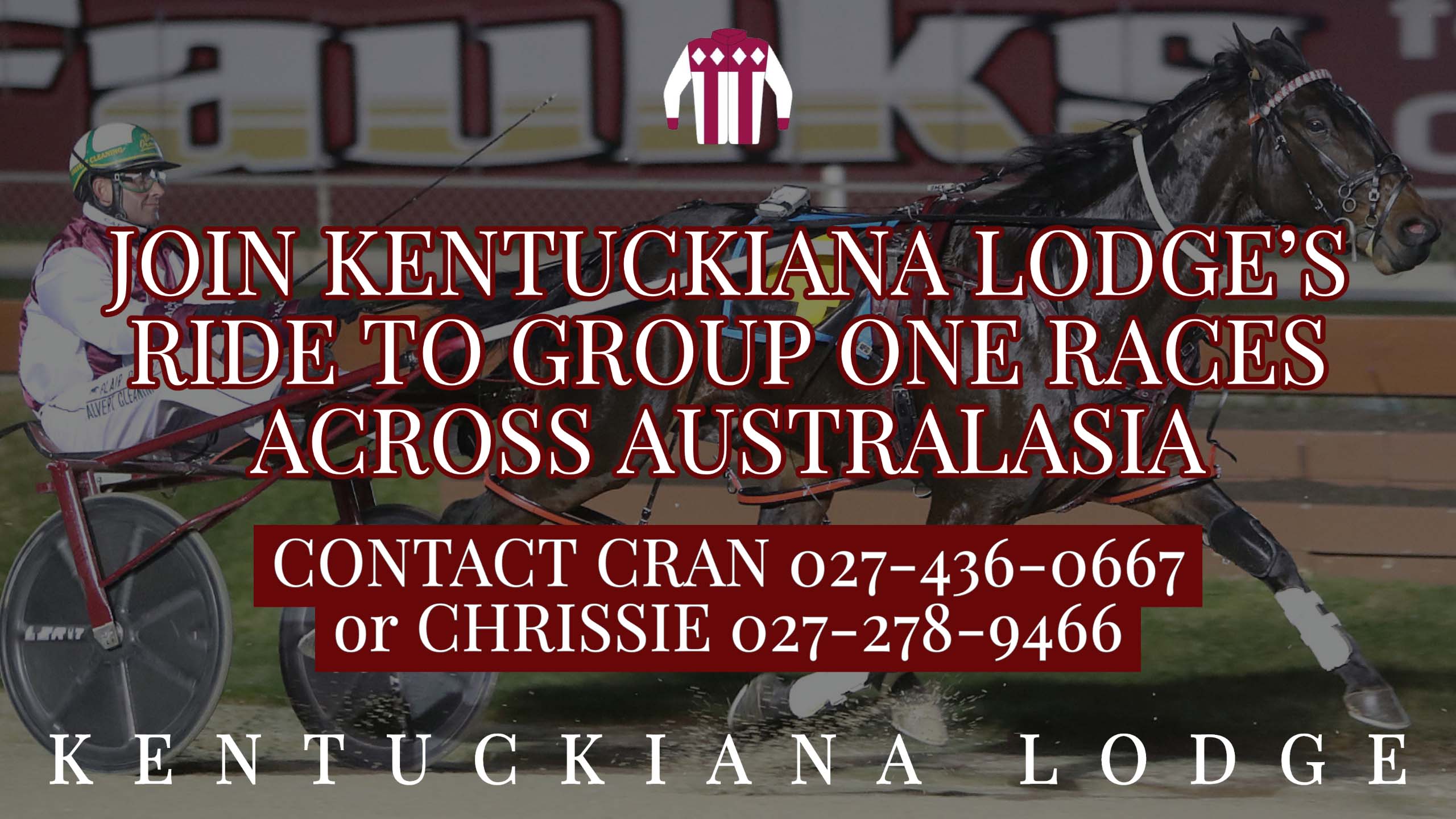 CLICK HERE TO VIEW OUR 2022 YEARLING SALES PURCHASES

Cran & Chrissie Dalgety are welcoming new owners to join them in the excitement of competing in Australasia's best races.

Each year the Kentuckiana Lodge trainers source yearlings at New Zealand's national yearling sales to target the best and richest Group One races.
Cran & Chrissie will be back at this year's NZB Standardbred Yearling Sales at Karaka and Christchurch in 2022 where they have had outstanding success purchasing future racetrack stars.
Whether you are looking for your own horse, a tailored percentage or the smallest syndicate share possible, you can join Cran & Chrissie's journey as they prepare their purchases to be the race track stars of tomorrow.
Take advantage of Cran's proven talent for identifying yearlings that will go on to win Group One races and become racetrack champions.
Cran has a spotted a lengthy list of star horses who have gone on to win rich races in two-year-old, three-year-old and open class events throughout Australasia.
Krug is one of the latest pacers to reach superstar status after being knocked down to Kentuckiana Lodge at the 2019 NZB Standardbred Yearling Sales.
The exciting pacer showed incredible talent as soon as he hit the track as an early running two-year-old.
It was the Bettor's Delight's colt sensational speed that saw him clinch his first Group One title in the Young Guns Cardigan Bay Stakes at Alexandra Park.
After being crowned New Zealand's Two-Year-Old Pacing Colt Or Gelding of the 2019-20 season, the pacer continued his dominance in his three-year-old season.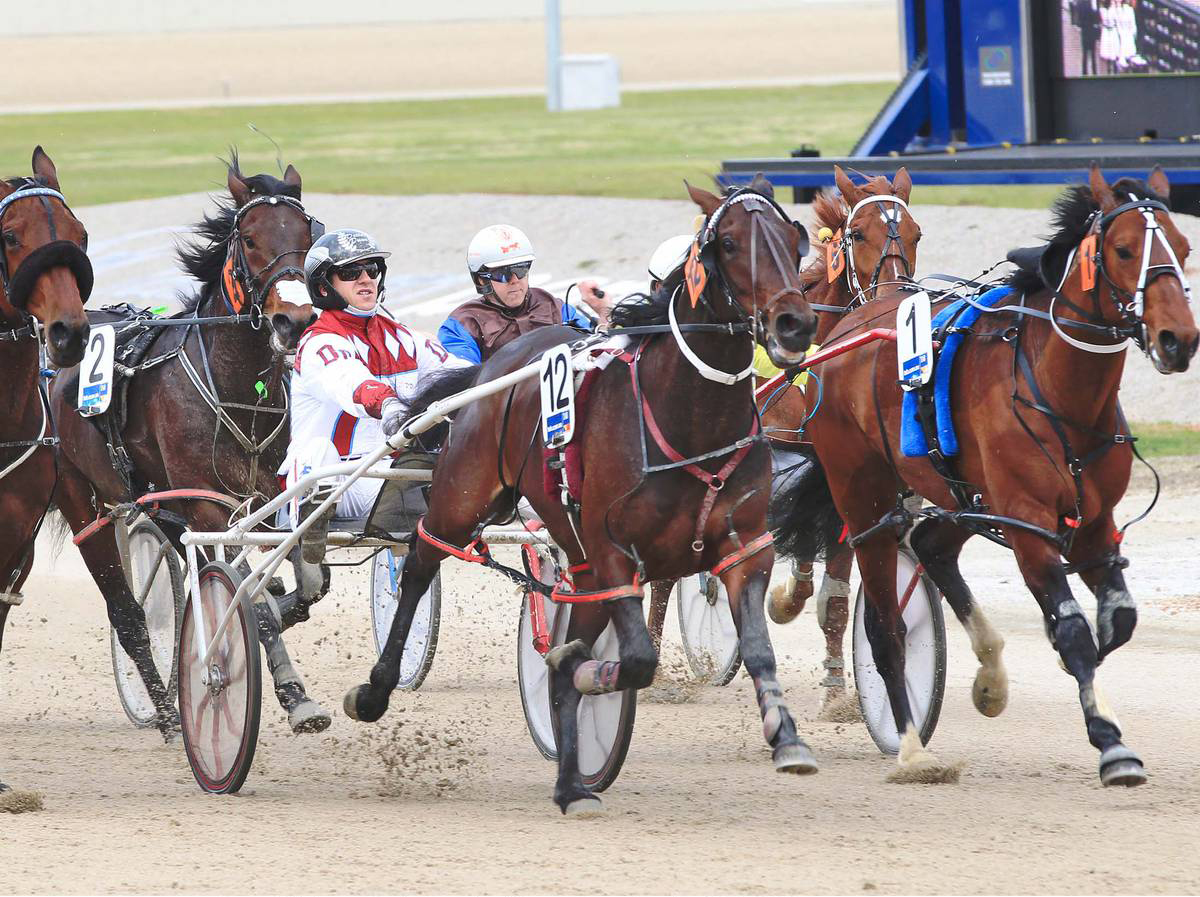 Krug's Group One Northern win was one of the most stunning it the classic race's rich history.
He then joined a rare group to double up and win the Group One New Zealand Derby.
After showing his brilliance winning the Junior Free-For-All on New Zealand Cup Day, Krug has gone on to win in stunning 1.49.9 time at Menangle to show he is in for an epic four-year-old term.
The colt is the latest in a long line of two-year-olds that made their way to from the sales ring to star status under Cran & Chrissie's guidance.
Bit Of A Legend won the same Sales Series Final Krug did before winning both the two-and three-year-old Group One Australasian Breeders Crown Finals and then racking up an incredible US$2.5 million in stakes after starring as an older horse in North America.
Smiling Shard was a narrow second in the Sales Series Final but made up for it with wins in the Group One New Zealand Sires Stakes Final and Group One Harness Jewels.
The pacer gave his owners an incredible ride competing with distinction as a three-year-old and in Australasia's biggest open class events.
Cran also has an eye for top class fillies, Sparks A Flyin's Group One wins across Australasia is proof of that.
The list of Kentuckiana Lodge yearling sales purchases that have gone on to win feature races is almost endless and includes Bettor Joy, Mighty Flying Mac, Katy Perry, Onlyforu, Texican, Hip Hop Anvil, Orl Black, Lightning Raider, Glacier Bay, London Legend and Bettor's Strike.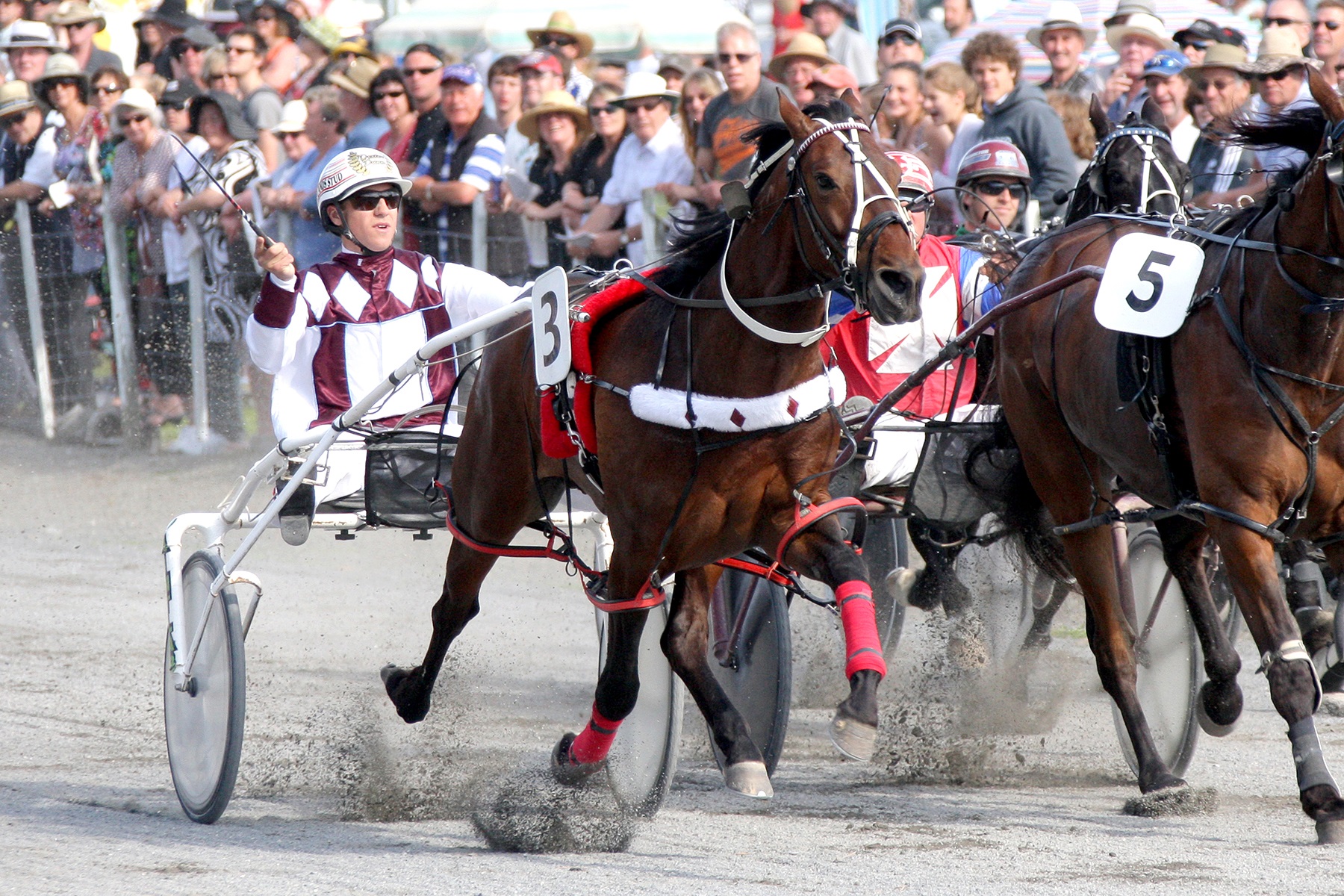 If you would want to join Cran & Chrissie Dalgety's incredible ride of yearling sales success get in touch with them today.
Today's age of syndication means there are no restrictions to the way a racehorse's ownership can be shaped.
You can take the smallest of shares or band together with your friends to syndicate the percentage you are looking for, or you may want Cran to select a yearling specifically for you.
There are simply no limits to the ownership opportunities at Kentuckiana Lodge.
Register your expression of interest or simply find out more about the sales process by calling Cran (027-436-0667) or Chrissie (027-278-9466).
You can also discuss how you can join the excitement of racing a potential champion with Cran & Chrissie via email at c.dalgety@xtra.co.nz .