We knew they were good and now Sydney has a fair understanding of how brilliant Krug and Remember Me are after their huge debut wins at Menangle on Saturday night.
The Kentuckiana Lodge pair started their Australian campaigns on a perfect note with both pacers powering to victory in sizzling times under cool drives from Jack Trainor.
With the team in the very capable hands of Carter Dalgety, Cran and Chrissie watched on from home as their stars tore up the Menangle track.
The only problem they had after the victories was choosing which was the better performance – Krug's incredible first-over crush, Remember Me's powerful front-running display or Carter's training performance to have the pair cherry ripe.
"It was a huge thrill to see both horses do what they did tonight," Cran said.
"We knew they would be in good hands and it is a proud moment to see Carter have them spot on for tonight."
"This is just the starting point, we have bigger goals on this trip but it is very nice to kick things off on this note and to be progressing well towards the big races."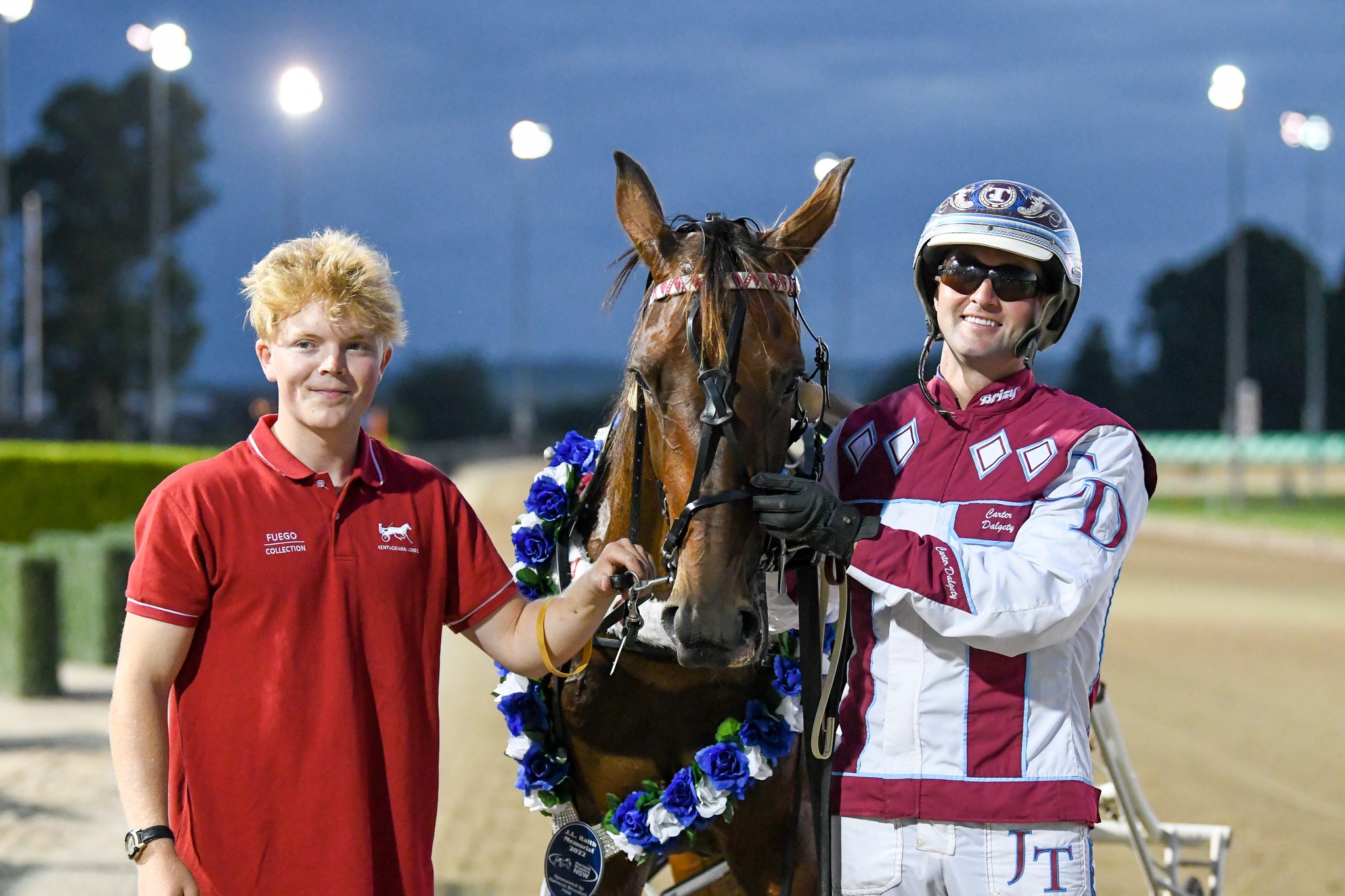 Remember Me's superstar dam Adore Me produced some stunning performances at Menangle in her time.
In just her first start the three-year-old showed she's got the talent to make a huge impact of her own at the Sydney track with her sizzling 1.51.8 victory in the Group Two J L Raith Memorial.
"She has shown all attributes tonight, it was a very well-rounded performance and a very good win," Cran said.
"She rolled the gate but then relaxed beautifully in the second quarter which they only ran in 30."
"From there to blast home in 54sec, she has really shown her class."
"We couldn't be happier with that."
"Even though she's got two champions on her pedigree page, we have to remember she is just having her seventh start, so there is a heap more to come."
"She is improving all the time and she is right on song for a crack at the NSW Oaks."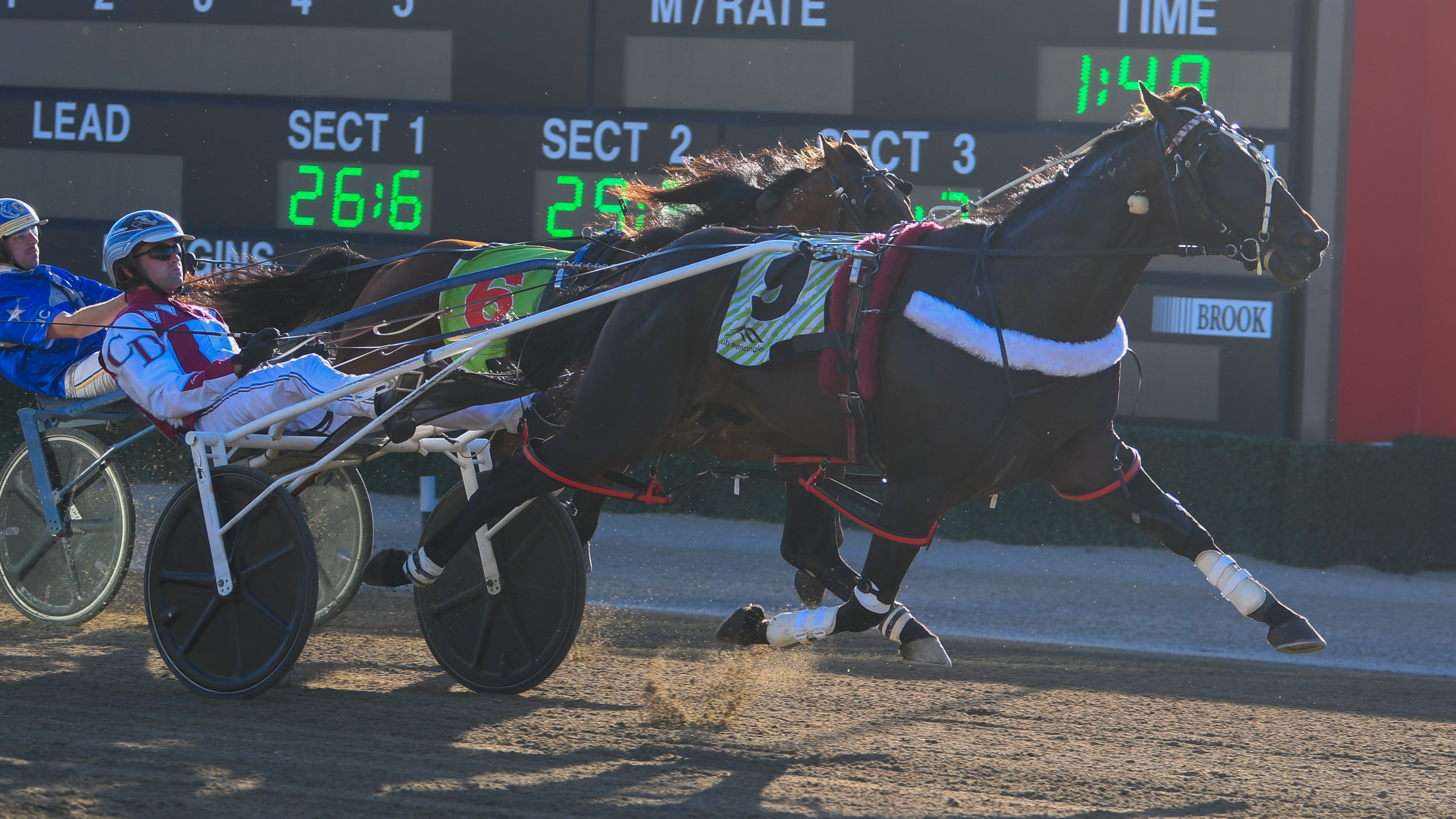 Krug sat parked and smashed his rivals in free-for-all company, clocking a sensational 1.49.8 mile time.
The most concerning aspect among rival camps ahead of the upcoming Chariots Of Fire qualifiers must be how easy he did it.
"I spoke to Jack (Trainor) and he reported that the horse actually did it very easy."
"He is going to tighten up nicely from that run, we did have to manage the horses with the plane trip and the adjustment to the new surrounds."
"Krug probably had the most improvement in him, he's a colt and he will be better for that run."
"That's particularly pleasing heading into the Chariots."
"It will be a step up now to race some of the bigger boys to get into the race but we are well and truly up for the challenge."
Both Krug and Remember Me were beautifully handled by Jack Trainor who has been key in the success of both horses.