Remember Me's powerful debut win continued an outstanding association Kentuckiana Lodge has with one of New Zealand's greatest breeds.
In her first race day outing, the daughter of Captaintreacherous and champion former race mare Adore Me produced a brilliant front running performance on the same track her mother took out the 2014 New Zealand Cup.
Remember Me followed in the footsteps of her relations Christen Me and Sugar Me in carrying the Kentuckiana Lodge colours to victory.
Cran Dalgety admitted he can't get enough of the brilliant family of super producer Scuse Me, developed by the late Charlie Roberts and his daughter and son-in-law Mary and Paul Kenny.
"It is just an incredible breed and the ones that we have in our stable have all had something a bit special about them."
"When Mary and Paul asked me to take this filly on I couldn't have said yes quick enough."
"Her father was a champion in America and her mother was a champion here."
"And being from the Scuse Me line there was a fair chance that she was going to live up to her breeding."
"We are just in the lucky position of being asked to train a filly like this, it is a privilege, really."
"Paul and Mary are great owners and fantastic supporters of the industry, so we hope we can repay their faith and win some nice races with this filly."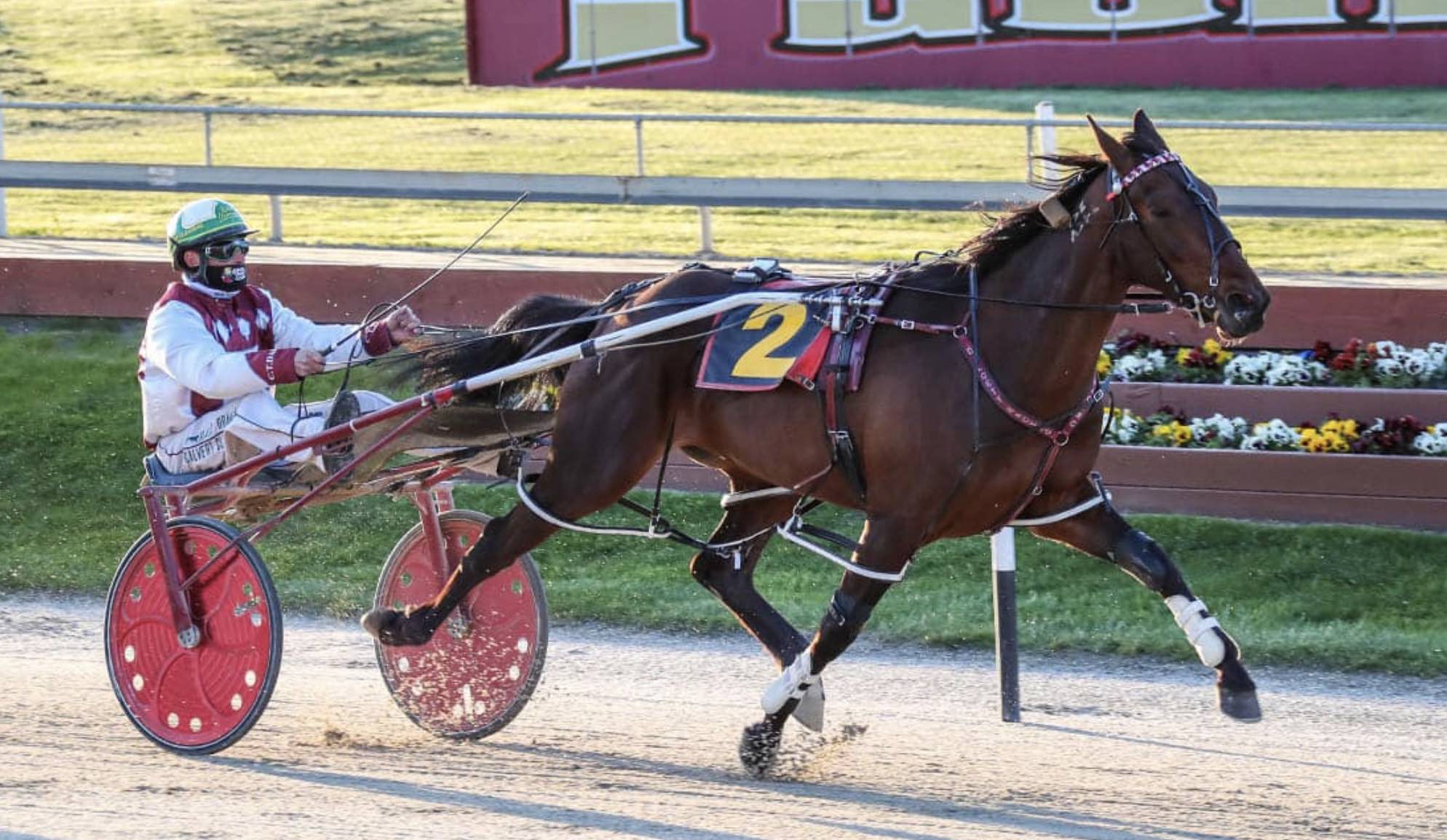 Remember Me starts her career in brilliant style at Addington
After beating two class acts in Cover Girl and Allegra on Thursday night, it is clear Remember Me is on a one-way path towards this season's fillies features.
"There is a Sires Stakes heat coming up at Ashburton and the timing around that is pretty good for us."
"We would like to think she would be well up to that sort of company, if she progresses through to the final."
"It is early days yet and we don't know if she can live up to the deeds of her mother, but we think we can kick a few goals."
"She certainly seems to have thrown to her mother's side, she has a lot of that Bettor's Delight style about her."
"She is relaxed at home but once she got to the races last night she kicked it up a gear."
The Kentuckiana team doubled up when Invitation Only also powered to a strong front running win.
The pacer is also well related, being a full brother to big race performer Another Masterpiece.
Invitation Only might have an identical pedigree to his brother, but physically they couldn't be more different.
"Another Masterpiece is a smaller type and this guy is a big, tall horse."
"He has got plenty of upside and with his frame and being by Bettor's Delight we think he will just keep getting better."
"He went a big race first up last week and he took a lot of benefit from that mentally and physically."
"He has got a nice future and I think his owners are going to have a lot of fun with him."
Invitation Only is raced by Diane Reilly, Stu and Pauline Gillan and O P Ryan.
The pacer was also bred in part by the Kennys, through their Woodlands Stud.
- By Jonny Turner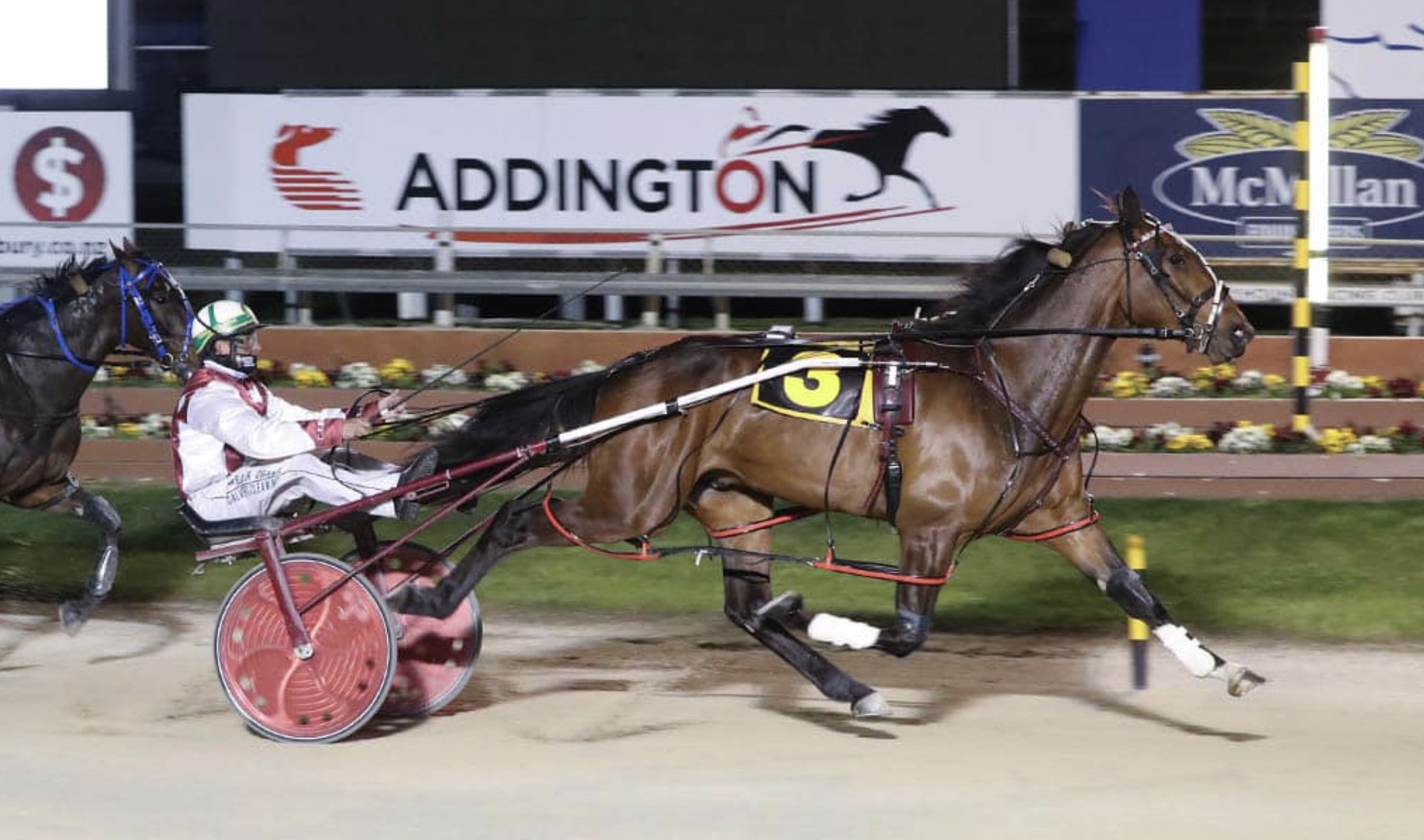 Invitation Only breaks his maiden in style at Addington.