Jim Dalgety's legacy will live on through his next generations at Kentuckiana Lodge following the multi talented horseman's passing at 88-years-old.
The father and father-in-law to Cran and Chrissie Dalgety and grandfather of Carter, Laura and Maddie Dalgety passed away peacefully at the farm he worked hard on for many decades.
The harness racing industry will remember Jim as a Hall Of Fame horse trainer, driver, breeder and studmaster with a most illustrious career in the sport.
But Cran and the family will remember Jim as a loving father and grandfather and as someone who set an example of how to work hard.
"He lived a very full life," Cran said.
"He was from the old school and gained a lot of his success through hard work and application."
"I think he passed that on to a lot of the horsemen that worked under him."
"He wasn't one for too many words but I know he enjoyed the successes we have had."
"It has been a great thrill that recently that we have been able to combine the three generations with Trixton Time with Carter driving him and me doing the training."
"He didn't let on too much but I know it gave him a big thrill."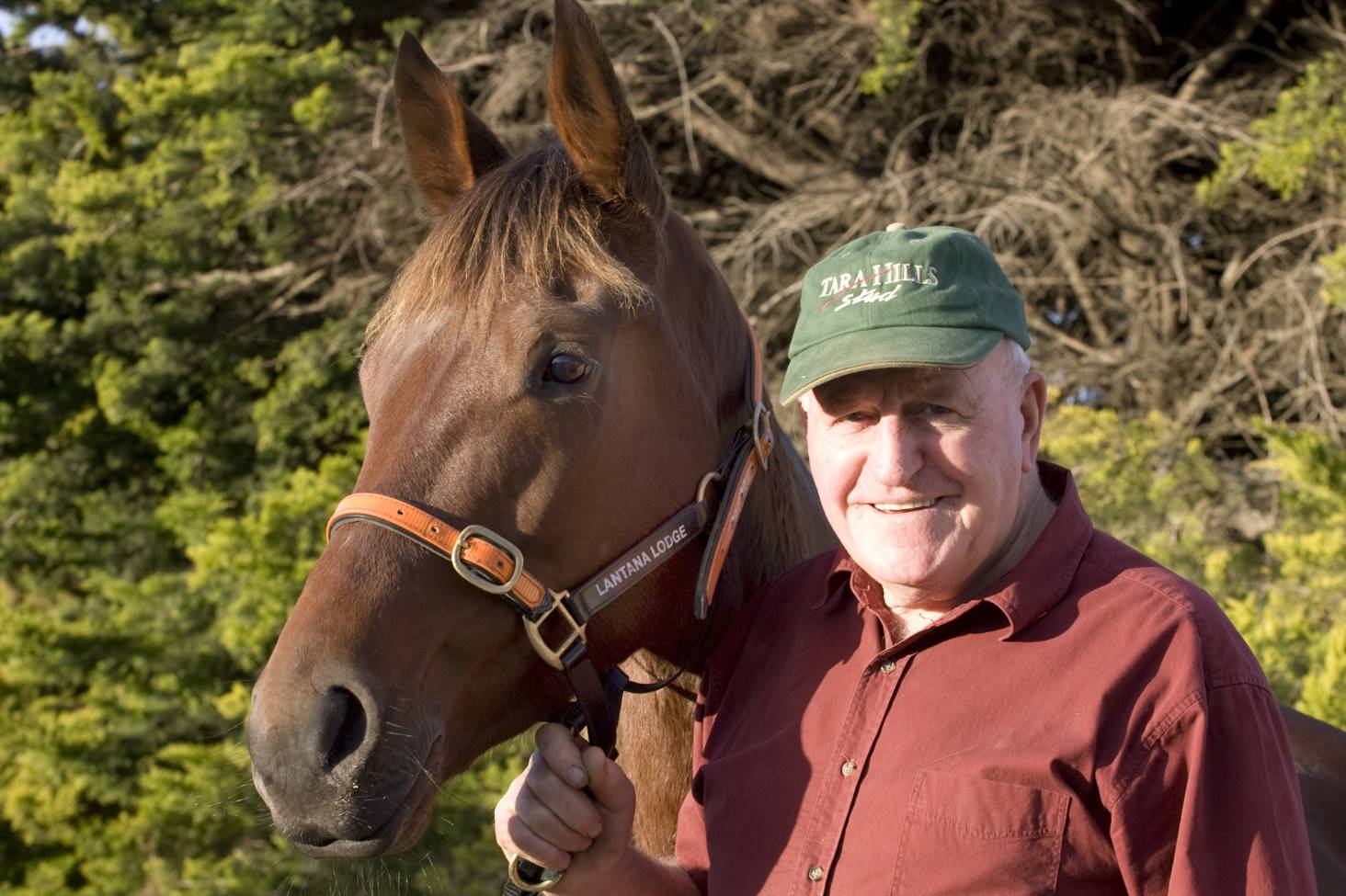 A talented horseman like his father Jim Snr, Jim came from a generation where horsemen needed an incredible range of skills.
And he had them all.
"In his heyday he would be running cattle and sheep, as well as having 200 mares on the farm."
"To train and drive as well and enjoy very good success, winning Group One races and the like, I think that demonstrates what kind of stockman and what kind of horseman he was."
"He instilled a lot of those skills and his approach to looking after and handling stock in me and I still apply them today."
Jim continued his father's legacy with his outstanding success in harness racing.
Cran and his family now want to see that legacy continue.
"He has left a pretty incredible legacy and it is our job to carry that on now."
"He travelled far and wide, especially to North America."
"He met a lot of great people and made great friends along the way."
"The messages and calls we have had today reflect that and it has been very humbling."
"So, we have quite a lot to live up to but we will be doing our best."
The Dalgety family will attempt to honour Jim through their team racing this week.
Cran has applied for Krug to wear Jim's colours in the Group One Taylor Mile.
Trixton Time will once again carry Jim's silks when he steps out at Addington on Thursday night.
"It would mean an incredible amount if he was able to win, hopefully the old boy is looking down on him."
Carter takes the reins behind Trixton Time in race 6.
Read STUFF's tribute to Jim Dalgety by clicking here.
Read HRNZ's article on Jim by clicking here.