Kentuckiana Lodge trainers Cran and Chrissie Dalgety have had a spring in their step this week and when Krug drew barrier 9 in the New Zealand Derby they were never even close to breaking stride.
Excitement is building at their West Melton stable as the team prepare Krug for his second derby tilt at Addington on Friday night.
News of Krug's wide front row draw has had harness racing fans and pundits a little concerned about how it will affect the star colt's chances of bagging a second derby crown.
Cran and Chrissie do not share their concerns and have barely given the draw a second thought since it was announced on Tuesday.
And there are two very good reasons for that.
The first is that Krug is showing every sign that he will go into the New Zealand Derby at his absolute peak.
And the second is that they have got full faith in driver Blair Orange.
"We are not too worried about the draw, there are a lot worse places he could be, like one on the second row or somewhere like that," Cran said.
"If the emergency inside him comes out he will come into (barrier) 8 and at least from there he will be out of trouble."
"Blair can decide when he wants to put him in the race, naturally there will be plenty inside us wanting to get the markers first."
"We can let that unfold and it will be up to Blair to work it out from there."
"He is the man for the job and we are happy he is driving for us and not against us."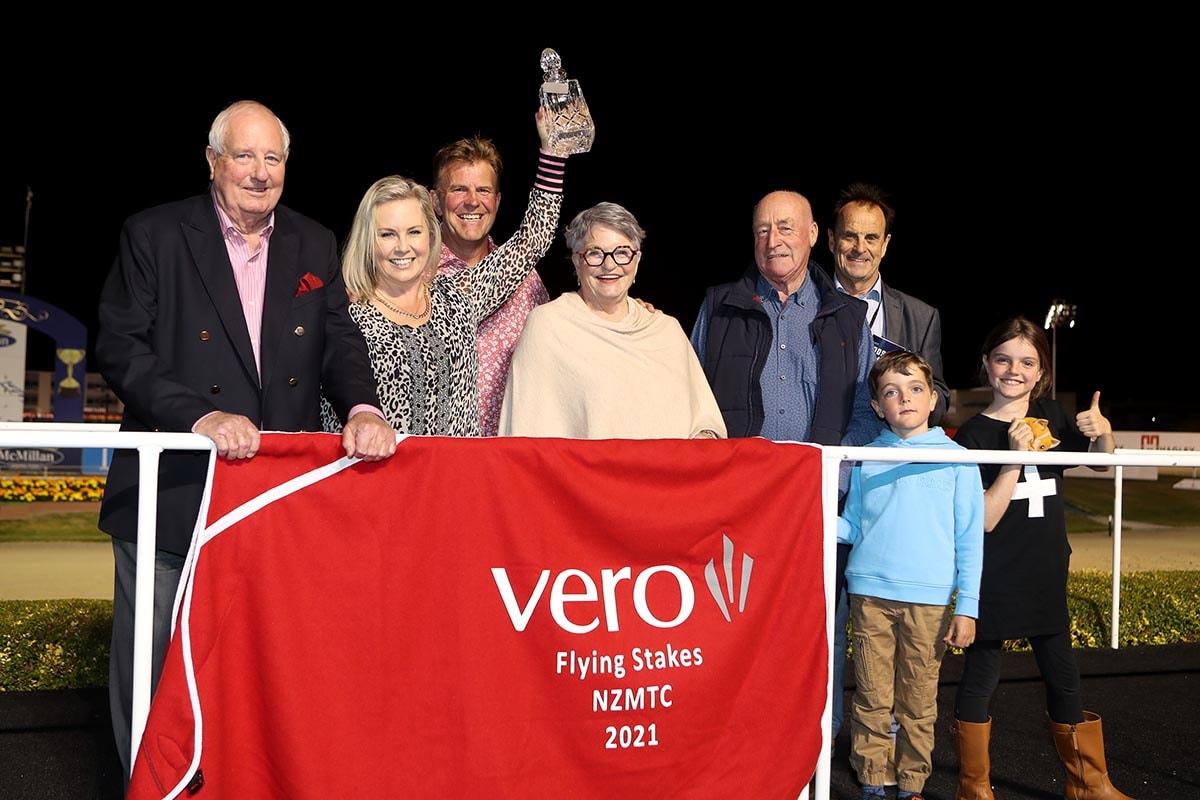 Krug showed exactly how hard he is going to be to beat on Friday night when backing up his Northern Derby win by thrashing many of his rivals in the Flying Stakes at Addington a fortnight ago.
Cran admitted he has been a little stunned by how much his star three-year-old has thrived since his standout win.
"It is incredible to say, but I can't believe how much he has improved since his last run," Cran said.
"It is quite exciting, really."
"I would say that he is a better horse now than he was before the Northern Derby."
"He is maturing all the time and that would be what I would put it down to."
"I couldn't be happier with him going into this week's race."
Krug over-raced to set up one of the most stunning derby wins seen in New Zealand with his front-running display in the Northern Derby.
The chances of those scenes playing out again on Friday night are almost impossible.
"There won't be anything like that again, he doesn't have the blinds on that got him a bit fired-up up north," Dalgety said.
"He will be nice and relaxed and he doesn't need them any more either."
"He is in a really good mental space at the moment and he will have his game face on on Friday night."
Kentuckiana Lodge starts three more runners at Addington on Friday night including Admirable in race 3.
The three-year-old has had two trials to prepare for his return to racing following a short break.
Though his latest trial effort may have looked sedate, running fourth in moderate time at Ashburton, the Dalgety camp was pleased with it.
"We were thinking of starting him last week so we just wanted him to have a quiet trial," Cran said.
"He is fit and ready and I would expect him to go a pretty tidy race first up in that field on Friday night."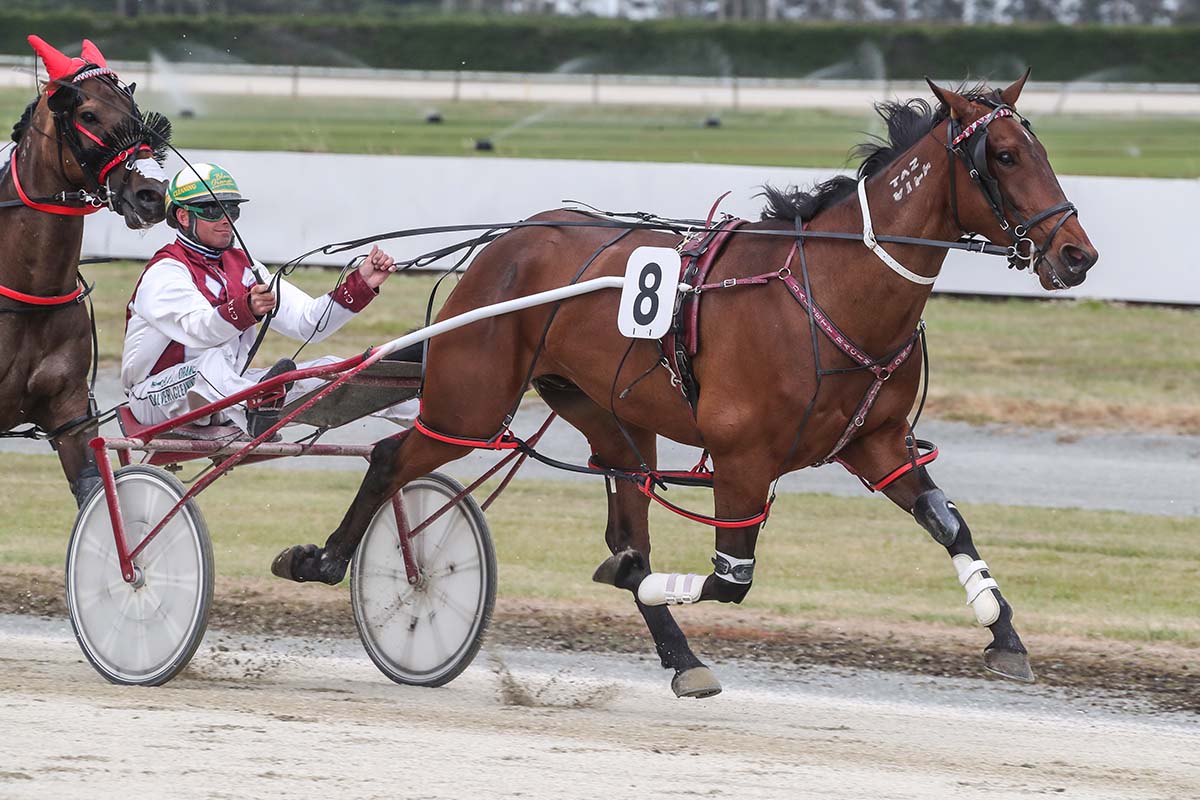 Kentuckiana Lodge starts both Cardinal Sin and Invaluable in race 4.
Cardinal Sin looks capable of featuring in the 1980m event going on his form.
The four-year-old has also had two trials and has pleased his trainers ahead of his first run since November.
"He has come back in really nice, his two trials have been good and I am very happy with him," Cran said.
"He is as fit as he can be without having a race and I would like to think he would go pretty good."
"But it is hard to go into a premier night fresh up being overconfident."
Invaluable returns to Addington after a strong second at Winton and a desperately unlucky run at Ascot Park.
From barrier 3 the four-year-old looks a place chance in race 4.
"He is a quiet achiever and if he were able to get into a nice spot I could see him getting into a dividend-bearing position," Cran said.
Cardinal Sin starts outside his stablemate in barrier 7.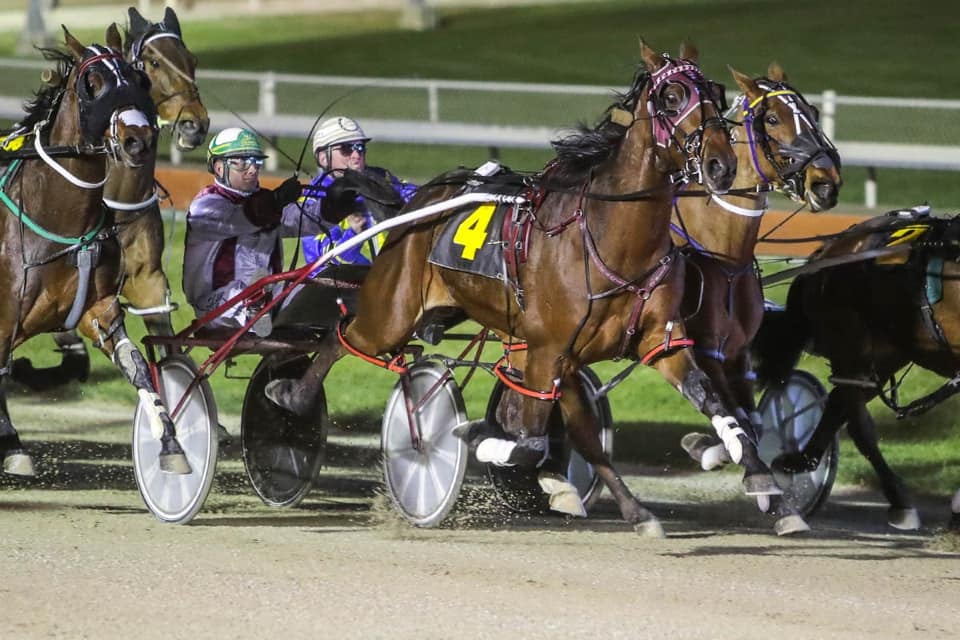 - By Jonny Turner